Christmas Cards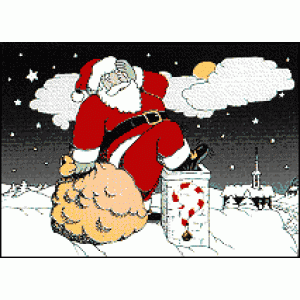 Musical themes and humorous illustrations bring this Christmas card collection to life.
Each Christmas card incorporates the unique symbol of a CANDY CANE QUESTION MARK with a SLEIGH BELL attached.
Christmas card designer, Curtis McKonly, created this artwork based on his song
"Will Santa Come This Year?", a symbolic representation of every child and adult's sentiment during the Christmas season.
LISTEN to trumpeter Rick Henly's recording of "Will Santa Come This Year?", arranged by Curtis McKonly while you shop. Original Christmas songs, CDs, gift cards and invitations complete the collection.
Christmas Cards are sold in a box of 10 cards/envelopes.
---
Showing 1 to 24 of 24 (1 Pages)